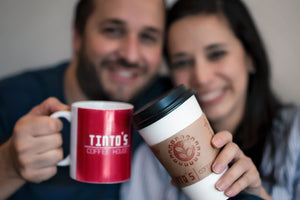 About us
Tinto's Coffee House is the best place in Kennesaw to enjoy a 100% Colombian specialty Coffee Cup.
We blend our best Coffee beans and bring single origin Coffees directly from the farm to your table, the trazability with our products, Knowledge about Coffee Culture, connection with the origin and interaction are our values to share with you.
Read more
Tinto's Blogs
---
First I must begin by explaining what the word Tinto means in Colombia, to begin with if someone offers you a "tinto" or "tintico" in the morning: don't worry, it's...
Visit us
Tinto's Coffee House, 1133 Chastain Rd NW #200, Kennesaw, GA 30144, Estados Unidos
Mon - Fri, 7am - 4pm
Saturday - Sunday, 9am - 4pm